Skip to Content
We Turn Your Concepts into Reality for your Bathroom Remodeling
If you've visualized your dream bathroom but don't possess the know how to build it yourself, we can help. Monroe Glass & Mirror is the place to go for bathroom remodeling in Key West. We'll use our expertise to enhance your vision and realize your dreams. If you want sleek functionality from the cabinetry in your bathroom, we can help install built-ins. If you've always dreamt of separate bathroom vanities for you and your spouse, we're the experts you can trust. We can install rainfall showerheads and replace your built-in bathtub with a free-standing porcelain tub. We can revitalize a larger bathroom space and breathe life into a smaller half-bath. Our staff can identify problem areas and help you design better living spaces. Bathroom Remodeling at it's finest in the Florida Keys.

Watch Your Vision Come to Life with Virtual Remodeling Software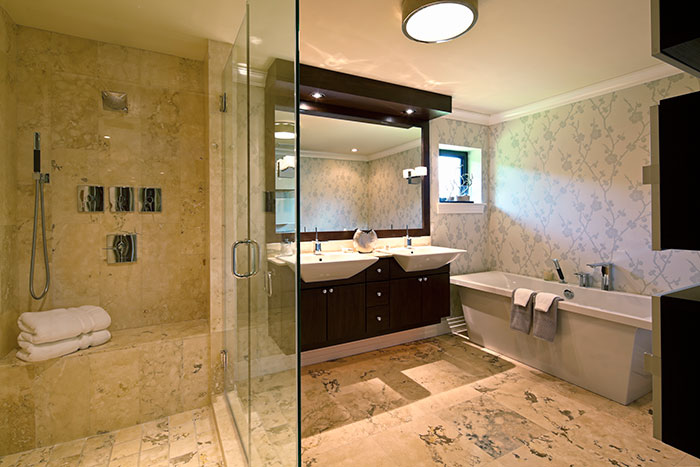 Technology has afforded us more opportunities to help you with Bathroom Remodeling. We use virtual remodeling software to produce a visual blueprint based on your input to provide a fully-actualized 3-D image of your vision. We then walk you through the steps we'll take to see your project to completion. During your consultation, we'll make sure you understand how much the project will cost and how long it will take. Among the benefits of contracting Monroe Glass & Mirror for bathroom remodeling in Key West include:
We know how to install the electrical components of your bathroom safely.
We have a deep understanding of building codes and permit requirements.
We know how to best install tubs, toilets, tiles, sinks, and shower enclosures. We're efficient with our time.
We've been serving the Florida Keys for over 50 years. We built our success by using only high-quality materials and adopting new and innovative approaches to home renovation. We work hard to renovate beautiful bathrooms for Key West homeowners. Monroe Glass & Mirror is your Key West Bathroom Remodeling Experts.
Get Started on Your Bathroom Remodeling Project Today
Your dream bathroom isn't unattainable. We believe in helping make your dream a reality. Call Monroe Glass & Mirror to get a quote from one of our talented staff members and let us make your bathroom remodeling project a dream come true.
Financing Available
Get Approved