Skip to Content
Many Hurricane Window and Door Options
When you want the best selection, you will find more styles, shapes, sizes and options for hurricane windows and doors at Monroe Glass & Mirror. Whether you are building your first home or renovating your commercial office, we have everything you will need to create a comfortable, safe space with the right windows, doors, glass shower enclosures and more. We specialize in high-end, high-impact hurricane windows and doors that can offer you much-needed protection from Floridas Keys' tropical storm season.

From single, double-hung, sliding, and picture windows to awning, and casement windows, we offer a huge selection of window styles to uniquely complement your home or commercial storefront. And don't forget to ask us about the many benefits of installing our high impact hurricane windows!
From entryway, revolving storefront and sliding patio doors to the interior doors used to separate rooms inside your home or business, we offer a stunning selection of sturdy doors for all your needs. Our high impact hurricane doors are specially designed to withstand heavy winds, rain, moisture, salt and sun.
Make the most of your available bathroom space with the perfect glass shower enclosure that's easy to open and close. We design and install a wide variety to suit your specific space requirements and budget. Contact us today to request a free estimate!
Get the Bathroom you always have dreamed about with an eye for detail and at a price you can afford. Bathroom Remodeling will add value to your home and doesn't everyone love a fresh new looking bathroom? Call us today to schedule your Bathroom Remodeling estimate today.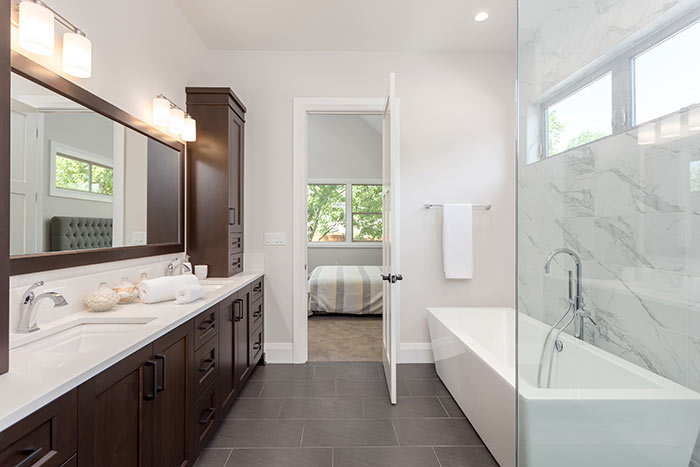 You Will Find Great Selections
You will find a great selections represented at Monroe Glass & Mirror. New windows and doors can help you create more curb appeal and increase the value of your property, while selecting energy-efficient replacement windows and doors can help you reduce your energy bills and save money in the long term. Contact us today to request a free estimate on upgrading your windows, doors, shutters, glass shower enclosures and more in the Florida Keys.
Financing Available
Get Approved